THEY ARE LYING.
Who are "they"?:
Trusted News Initiative;
The Trust Project;
My Government;
World Health Organization (WHO);
United Nations (UN);
Central Banks;
Bank for International Settlements (BIS);
Public Health Agencies;
Health Regulatory Agencies;
Medical Associations;
Federal Bureau of Investigation (FBI);
Central Intelligence Agency (CIA);
Big Pharma;
Big Energy;
Big Food;
Big Tech;
Big Ag;
Big Chemical;
Big Media;
Doctors;
International Monetary Fund (IMF);
World Economic Forum (WEF);
World Bank;
Green Energy.
Globalization means the eradication of national sovereignty and personal liberty. Ultimately, the goal is to establish a one world government, run by unelected, unaccountable financial entities. Globalist organizations pushing this agenda today include the World Economic Forum, the Bank for International Settlements, the World Health Organization, the United Nations, the European Union and the World Bank. Interestingly, all these globalist organizations are owned by the same group of people.
All links open in a new window or tab
Let's discover the TRUTH:
Heart failure up 973%
Cardiomyopathy up 152%
Myocarditis up 151%
In this documentary international experts such as Edward Snowden, Arno Wellens and Catherine Austin Fitts express their serious concerns and criticisms of CBDC (Central Bank Digital Currency) and Digital ID. It compiles the range of facts and opinions, creating a shocking picture about the future of mankind. A crystal-clear narrative that can't be ignored. The CBDC and the Digital Passport can make our lives easier and more efficient. But, new international legislation shows that the purpose of these possibilities, has far-reaching implications for our privacy.
Thousands of car dealerships are begging President Biden to "tap the breaks" on electric vehicle mandates. In a letter to the president, close to 4,000 dealers have asked the administration to repeal regulations that push electric vehicle adoption. Why? Because consumers aren't buying them. Also because they are NOT environmentally friendly or reliable.
Invercargill, New Zealand
has a staggering
30% death rate
among the "vaccinated"
"... he feels compelled to pursue the truth, regardless of personal risk or repercussions, driven by the apparent severity and implications of the data. One of the reasons why this is happening now is that good people are not doing enough to stop it. For instance, one city in South Island, Invercargill, with a total number of 837 vaccination sites, reported a staggering 30% death rate among those vaccinated, figures which are significantly higher than the country's average mortality rates. Liz Gunn (Leader of the NZ Loyal Party, a former mainstream media journalist and lawyer) underscored the role of journalists and whistleblowers in delivering truth to the masses and preventing government tyranny."
One self-represented man stands as a symbol of resistance against unjust government-imposed COVID-19 health measures. His continued legal battle for peacefully protesting at the historic Victoria Hall (Cobourg, Ontario, Canada) highlights the erosion of democratic rights during the pandemic.
Ireland is burning - stabbing attacks lead to riots and now the country is facing dangerous new hate speech laws. Trish and David also discuss how the growing migrant numbers are turning the Emerald Isles red.
South African, Jeremy Nell (aka Jerm Warfare), chats with the editor of Covert Action Magazine, Jeremy Kuzmarov, who casts a critical eye on Western narratives surrounding the Israeli-Palestinian conflict and the potential for a wider war involving Iran, questioning reports alleging Iran's involvement, US foreign policy, and the neoconservative bias (from both the Democrats and Republicans) inflating Iran's role without much evidence.
A long-running territorial dispute between Venezuela and Guyana is reaching a boiling point, with Guyana saying it faces an existential threat in the form of a referendum in neighbouring Venezuela, scheduled in December.
Join us on a thought-provoking journey through the labyrinth of the recent Israeli-Hamas ceasefire and the enduring Israel-Palestinian conflict. Brace yourself as we dissect the delicate distinctions between a truce and a ceasefire, and dip our toes into the ocean of possibilities for a long-lasting solution. We'll be sifting through the maneuvers by both sides, uncovering overlooked intelligence, and pulling back the curtain on the complexity of the region's future. The pressure cooker of political tension doesn't stop there though. We're turning up the heat as we scrutinize the predicaments faced by President Biden and Prime Minister Netanyahu amidst this volatile situation. Can the IDF (Israel Defense Force) truly defeat Hamas? What's the role of American and British forces in the conflict? And as the tension in the Middle East escalates, we're on the hunt for clues on the wavering support for Ukraine. Join us as we navigate through these tough questions, offering a fresh perspective on the ongoing peace negotiations, the role of international players, and the potential resolutions hidden in plain sight.
Journalist and author Michael Shellenberger argues that wokeism is the dominant religion of elites in the West, complete with guilt, original sin, taboos, saints, devils, and the promise of redemption and immortality. How do we escape the woke matrix? Shellenberger helps us bring together courageous thinkers and students to explore the great human questions of our time.
All links open in a new window or tab
Also visit:

www.RejectTheReset.info


www.15MinuteCities.info

www.TheyLied.ca
Learn about the Global issues that will affect us all.


www.VAXinjury.ca
for
Vaccine Injury Treatment, Reporting, Resources, Videos, Pamphlets, Books and Symptoms.
Why should we


?
www.STOPtheSHOTS.ca


www.UseCASH.ca
How will Digital Currency
AND Digital ID
CONTROL your spending?.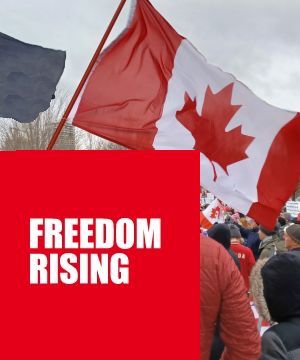 Find support,
take action
and most importantly,
get involved!
Freedom Rising has a directoryof
over 450 Canadian and International allies.
All links open in a new window or tab
Get your twenties here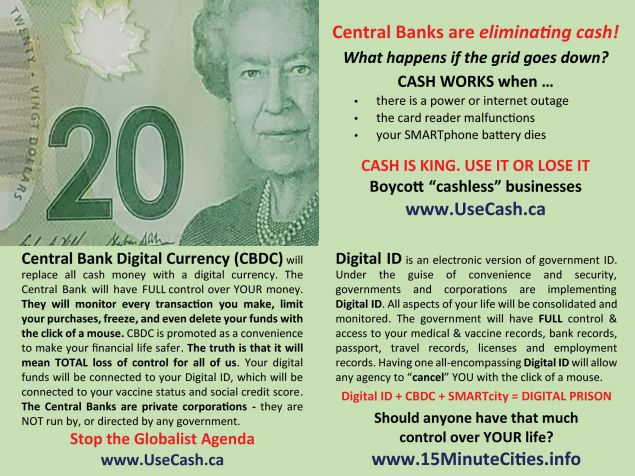 Click here to email us at contact@theylied.ca
#TheyAreLying